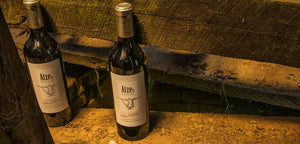 We are thrilled to share a momentous milestone with you - the 15th anniversary of our beloved Eddie's Old Vine Shiraz! It's been an incredible journey since our inaugural 2005 vintage, and now, 15 vintages later, we are proud to present the 2020 vintage of this exceptional wine.
The history of Shiraz wine in both France and the Barossa Valley is a testament to the influence of terroir on grape development. In France, Syrah thrived in the Rhône Valley, producing elegant and refined wines that captivate the senses.
From its origins as a grape bred for disease resistance to its rise to prominence in California and Australia, Durif has carved a path of distinction.
From California to Rutherglen and beyond now to the Barossa, its velvety texture, dark fruit flavors, and hints of pepper leave a lasting impression on those fortunate enough to experience it.